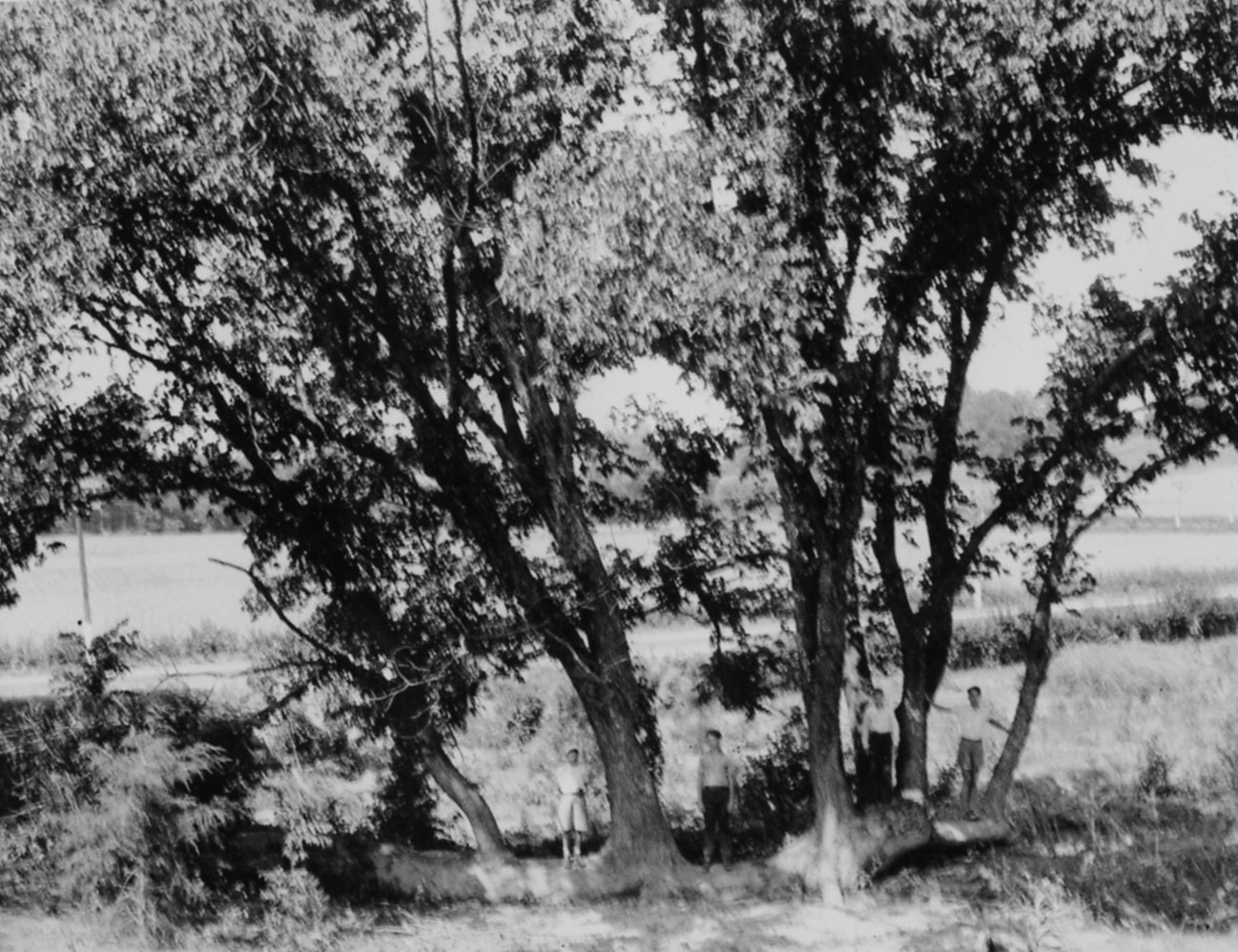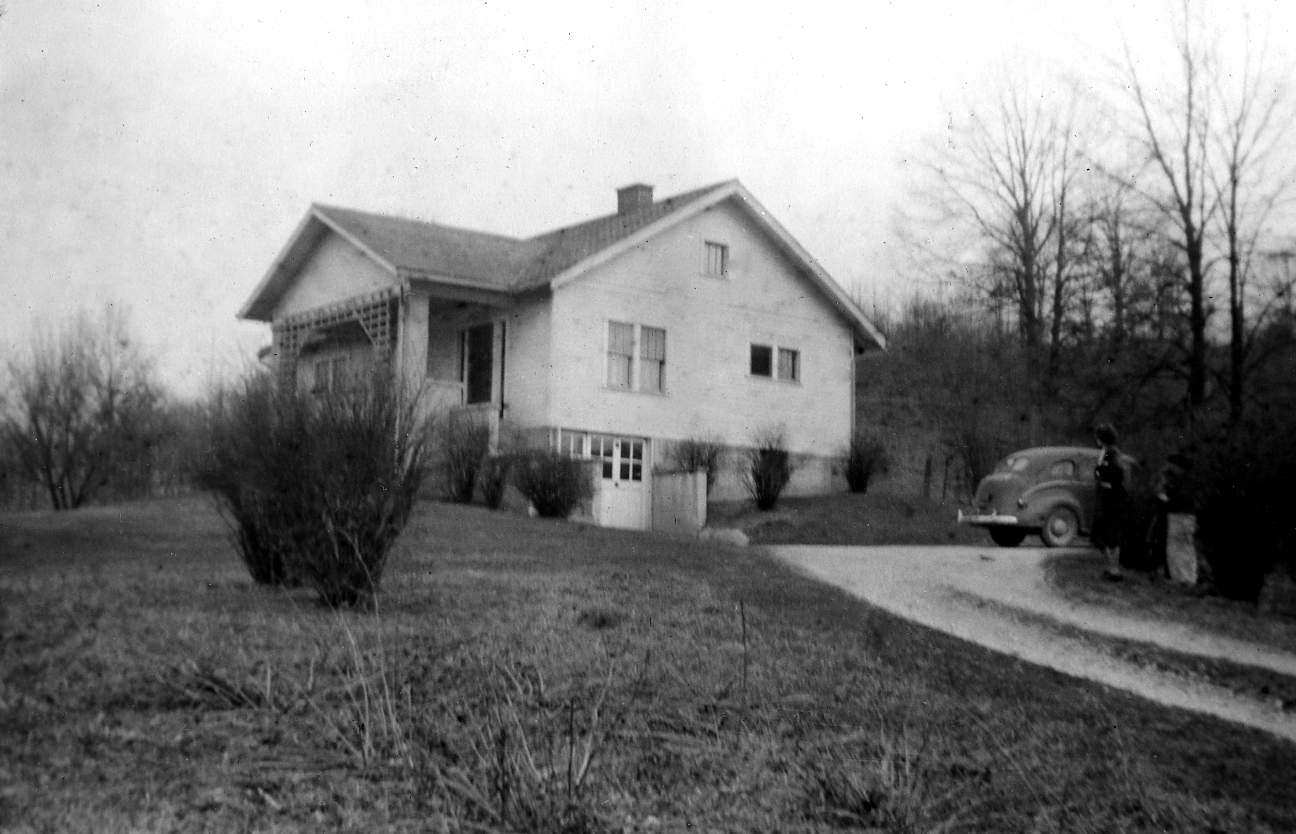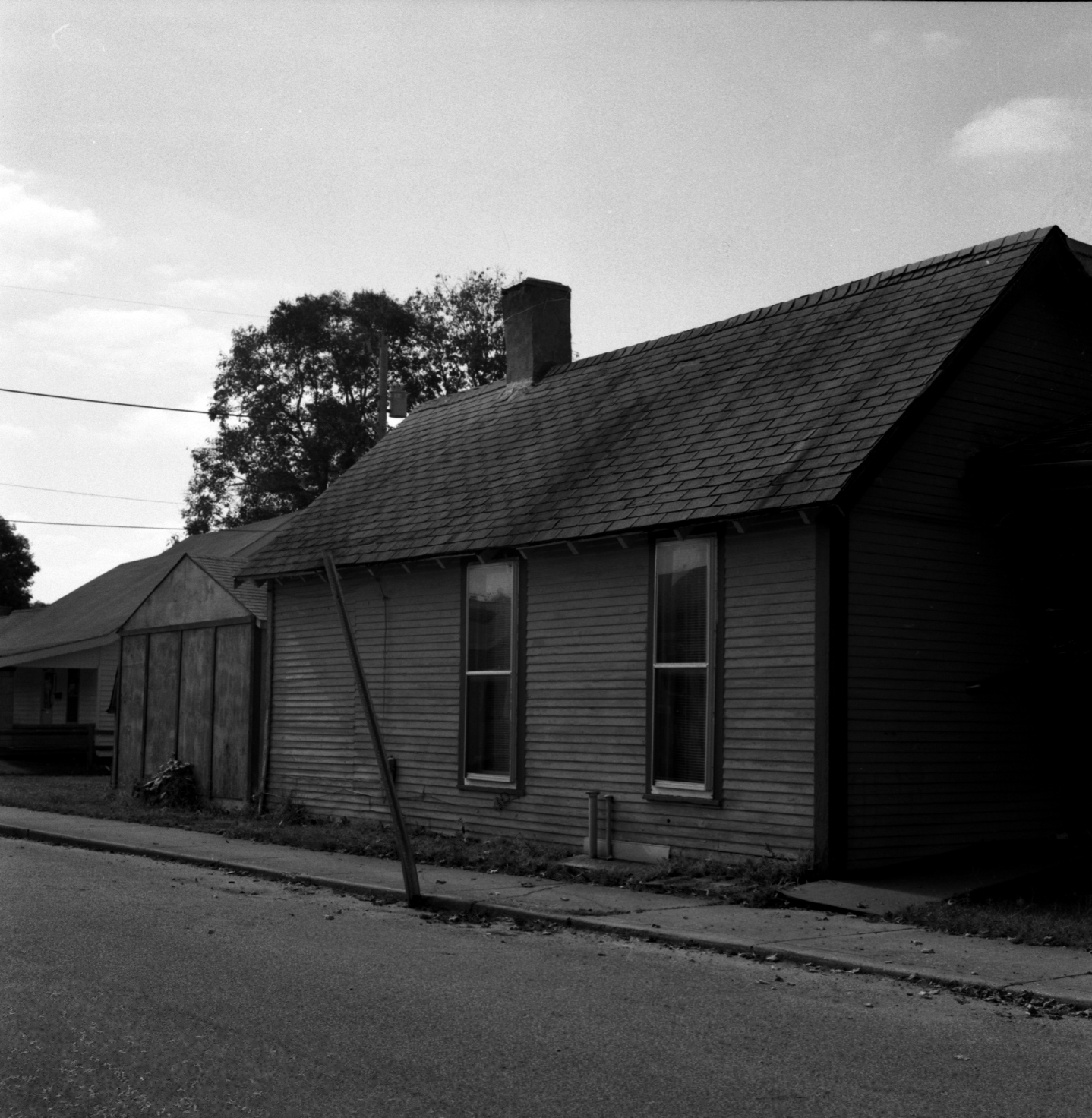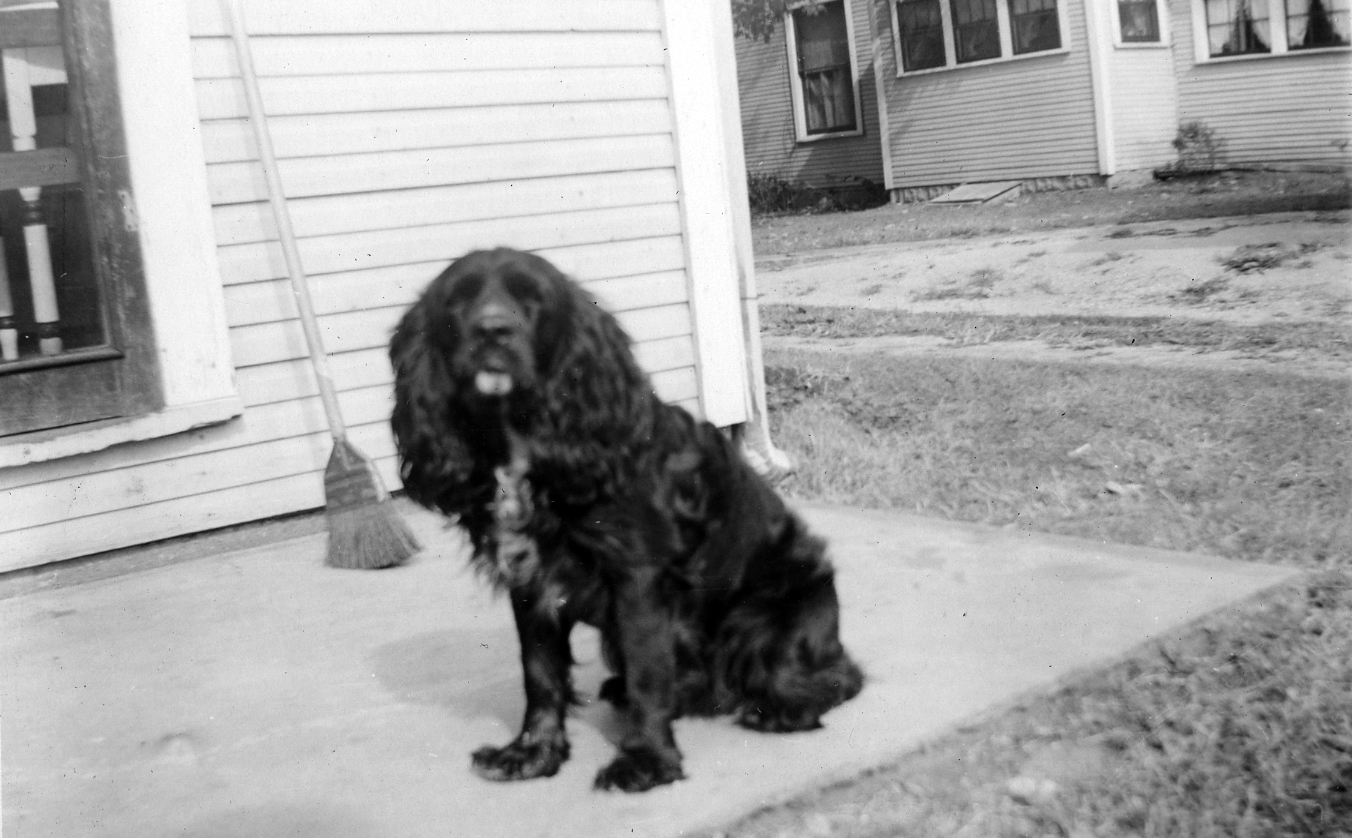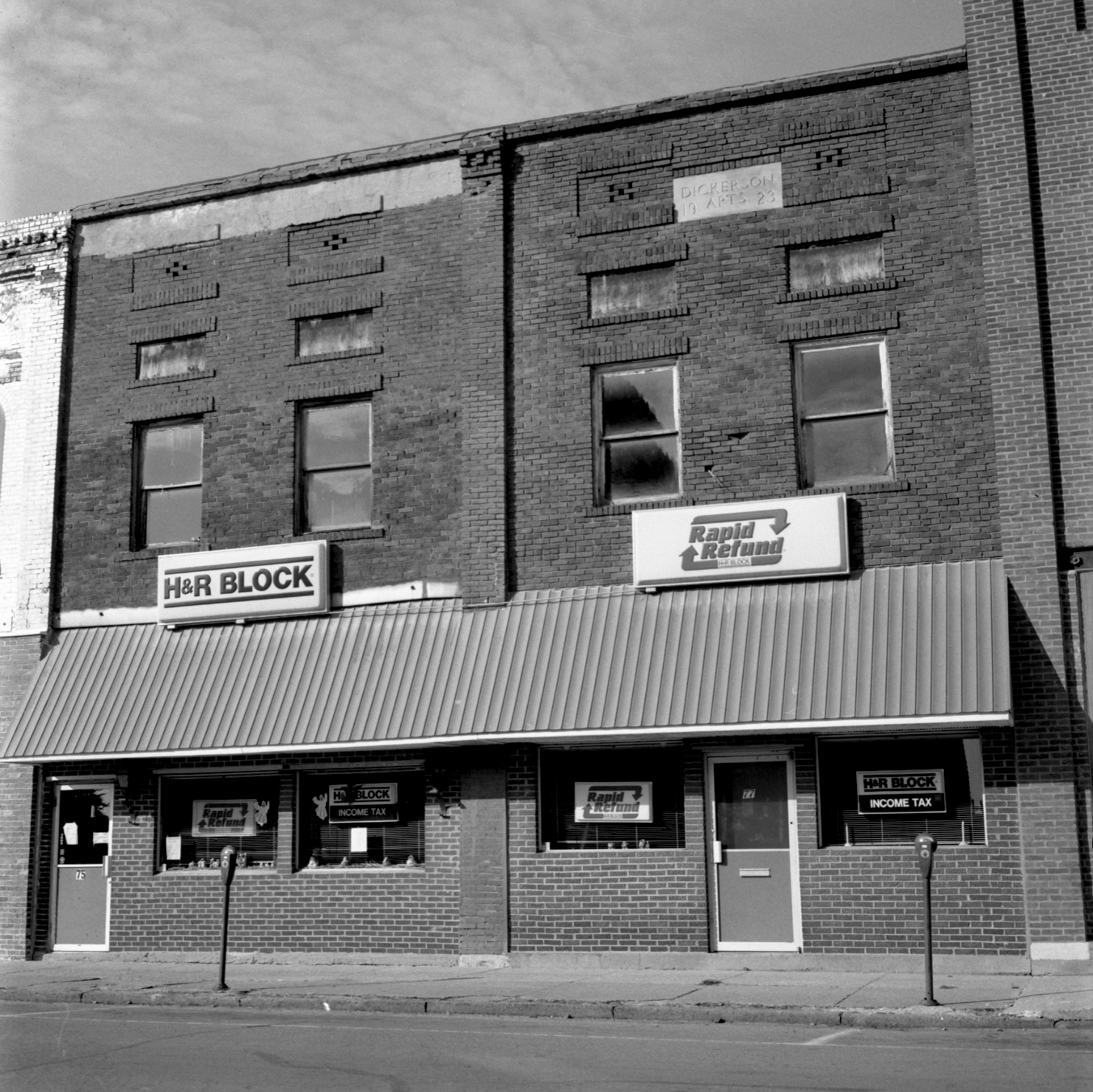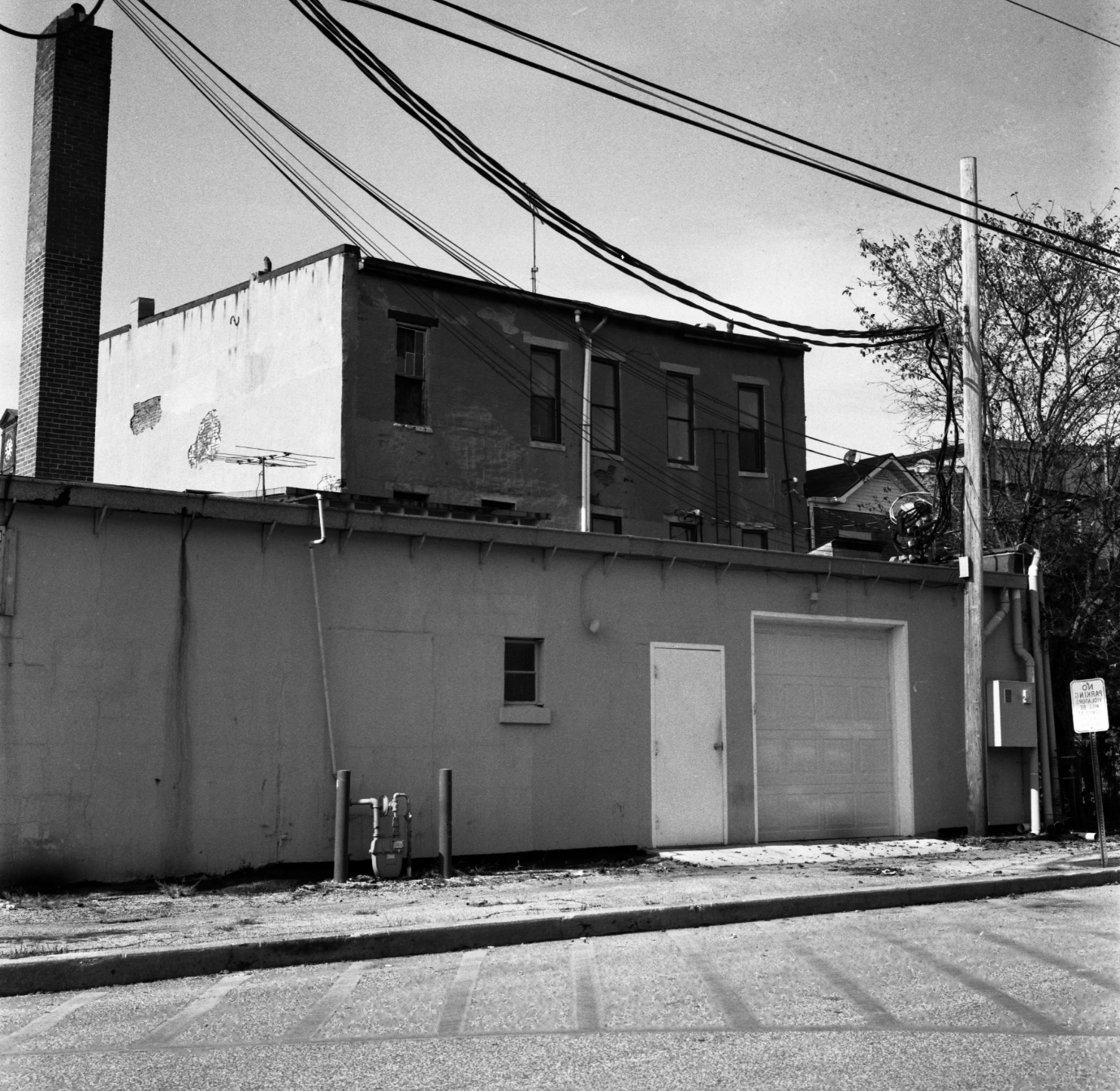 River Road
Elizabeth Josephine (Betty Jo) Proctor was born in 1925 in this house, on the White River in Spencer, Indiana. Her father, Ray Proctor, was a farmer and he also worked at the post office. He built the house. The house was surrounded by 18 acres of land and Betty Jo had 13 cats because people kept dumping them on the road by the house. The cats were like brothers and sisters to her as she was an only child.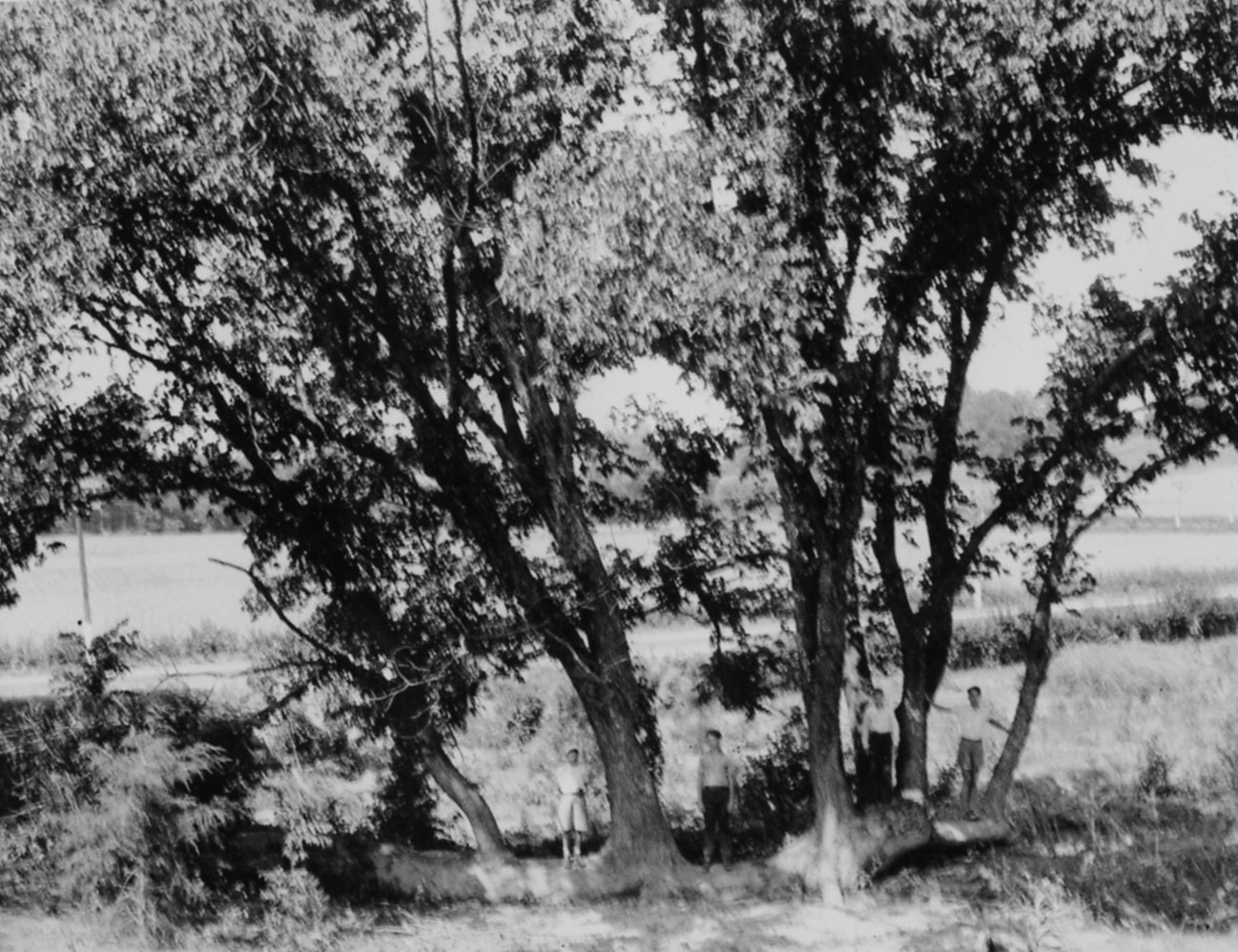 There was an apple orchard and vegetable garden and the Proctors raised chickens, pigs, cows and turkeys. There was a swing in a tall hickory tree.
When Betty Jo's mother, Flossie, did laundry it took all day. She would boil the white clothes with blueing and hang them in the sun to dry. She made her own starch and ironed everything, even the underwear.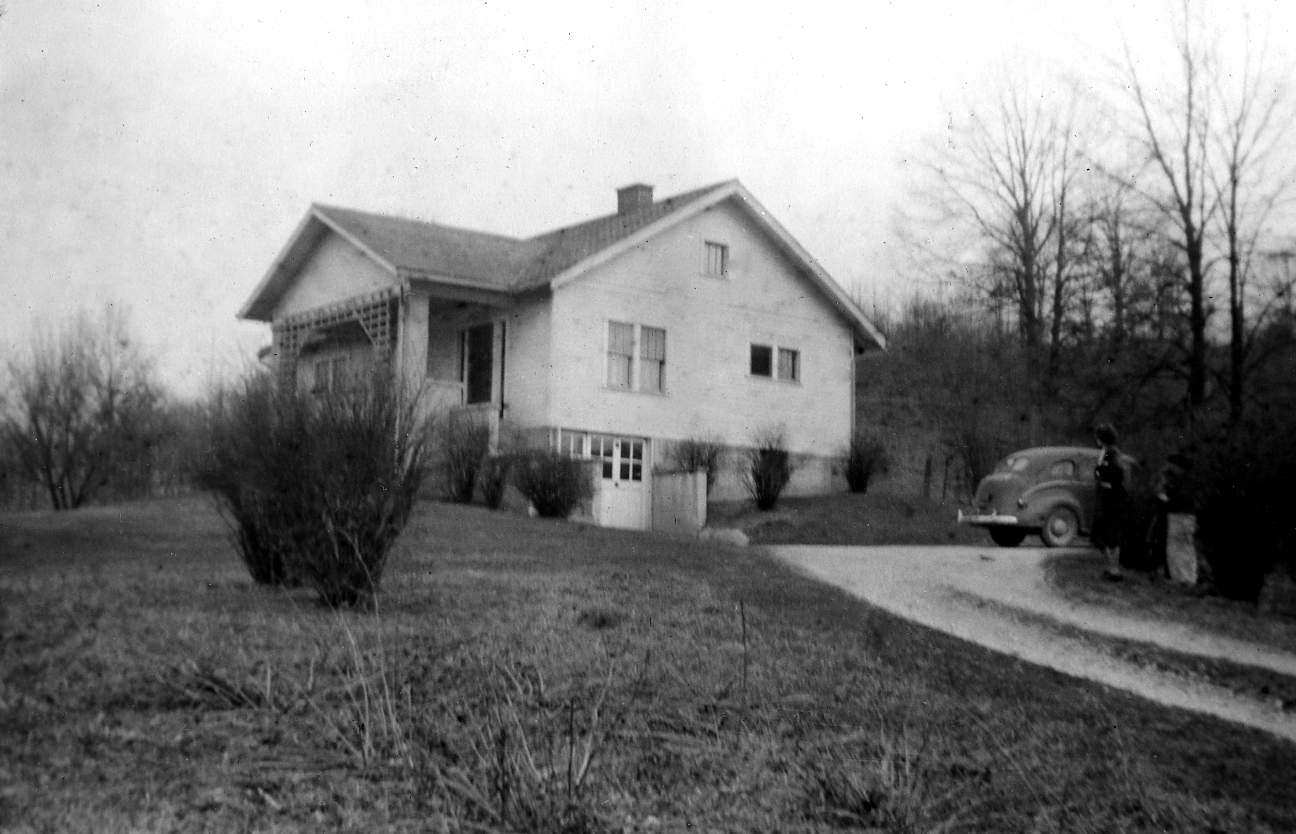 When Flossie's brother Dewey was out of work in the 1930s, he and his family all moved in with the Proctors. Dewey built a barn to repay them for their generosity. To help with food, Dewey sometimes poached fish from the river with a net. He would poke holes in the fishes' mouths with an ice pick to make it look as if they'd been caught with a hook and line. Sometimes hobos would come by to ask for a meal. Flossie thought that they must have marked the house as a good place to stop.
The family sold the house and moved into the town of Spencer when Betty Jo was 11 because Flossie was afraid of being alone at night and Ray liked to go into town in the evenings and play poker and pool.
East Market Street
Betty Jo's grandparents passed away and the Proctor family moved into their old house in town. Betty Jo took two cats to the house on E. Market Street, they were named Toots and Goldie. Goldie kept running away, back to the house in the country on River Road.
To start with, Betty Jo had the nicest bedroom in the house. It had a bay window. Flossie's brother Ray died and then his widow Pearl moved in with them, taking over the bedroom with the bay window. Pearl had dreams of being a writer and Betty Jo typed her stories. None of the stories were ever published.
Flossie and Bess
After Pearl moved out, Flossie's older sister Bess moved into Betty Jo's room. Bess had just gotten out of a sanitarium in Indianapolis where she had had electric shock treatments. They had also removed her teeth because that was thought to improve kidney disease from which she suffered. Bess liked to make rag rugs and had a daughter named Vendetta.
Betty Jo liked this house, especially her bedroom and the porch. She often played dolls with the girl next door who was named Ruth. Ruth's father had just one eye and Betty Jo thought that he was always watching her. Ruth played the accordion and traveled with her father throughout the country, performing at church meetings.
After a few years, Ray sold the house and they rented an apartment on W. Hillside Avenue.
Hubbards' House, East Market Street
The Proctor family moved into an apartment in a house that their friends the Hubbards owned. It was a big house on a large hill and the family had an upstairs apartment where they slept and then they shared the kitchen with the Hubbards.
Flossie was a good cook and made dishes such as fried chicken, mashed potatoes and white gravy, fried bass and bluegills, dandelion greens, cornbread, morel mushrooms, raisin filled cookies, Parker House yeast rolls and persimmon pudding.
Betty Jo developed allergies in the house. Her parents took her to a doctor in Indianapolis who put her under a black umbrella for evaluation. The doctor told her never go into a swimming pool when you have allergies because there is too much bacteria.
Next the family decided to move to East Market Street and rent part of a house.
Buddy Kaye House
The family rented part of a house on the corner of East Market and East Streets from the Kaye family.
Buddy Kaye was a little older than Betty Jo and a kind of local celebrity. He had a double windpipe so that he was able to whistle and eat crackers at the same time. Buddy went onto performing and was the opening act with Smiley Burnett when he appeared in the area.
Betty Jo disliked this house, it was dark and rundown and full of white spiders.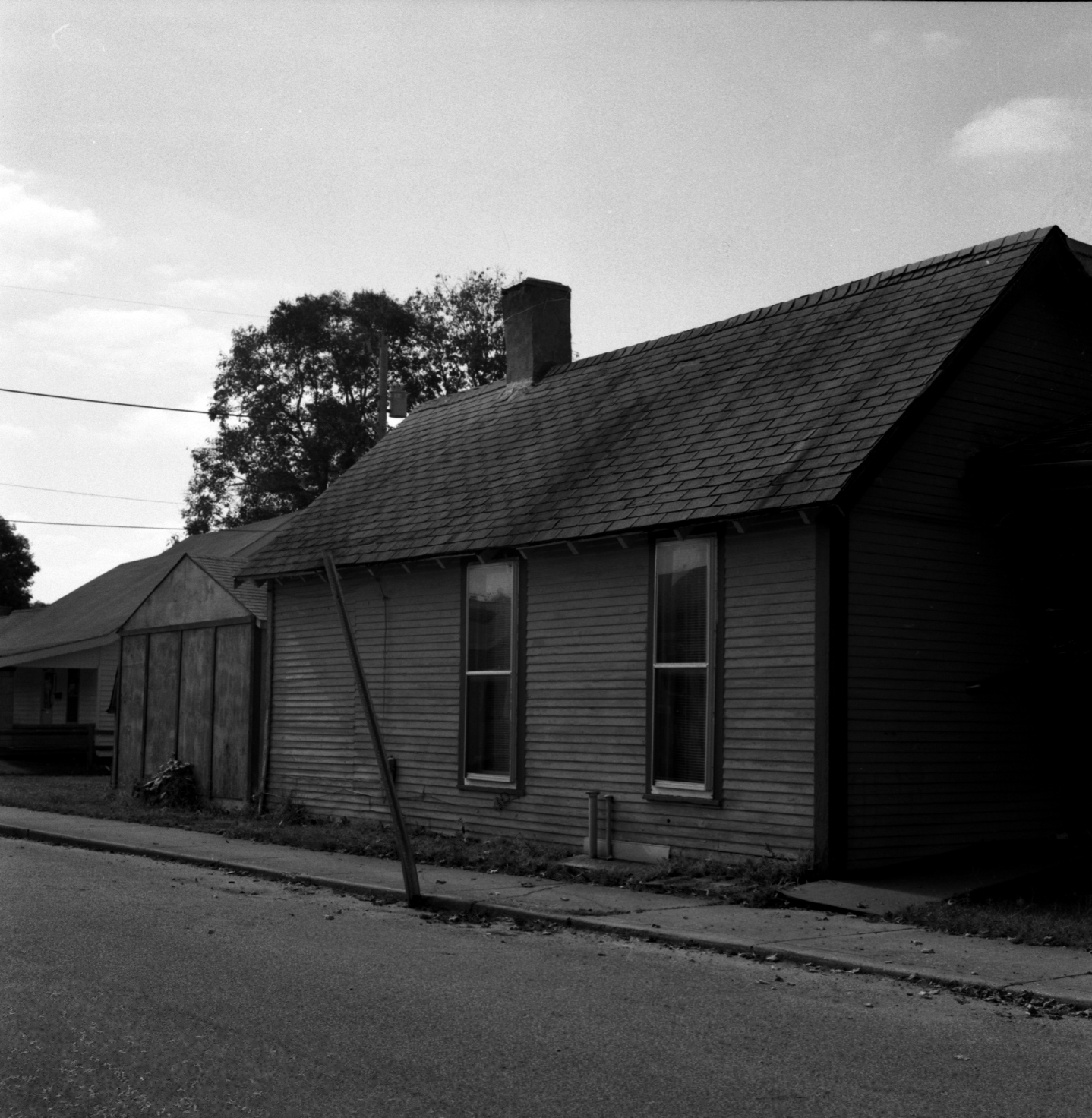 After a while, the Proctors bought a house and moved back to Hillside Avenue.
West Hillside Ave. and Beem Street
The Proctor family bought a house with the intention of fixing it up.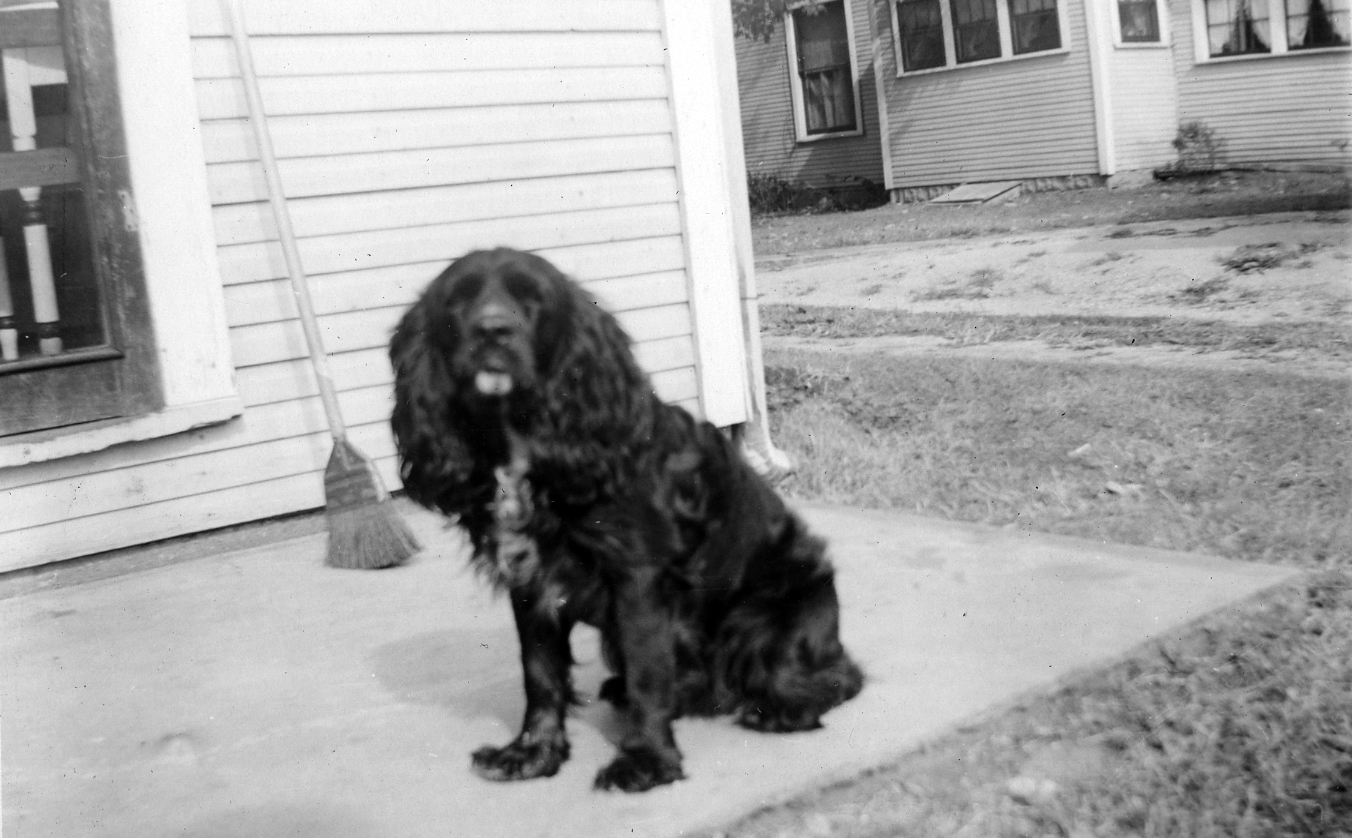 Noogie
They had a cocker spaniel dog named Noogie. He wasn't allowed in the house and was tied up outside in the yard most of the time. Eventually he got sick and died and Betty Jo always thought it was from being outside too much.
Ray sold the house after it was remodeled and they moved to an apartment on the square.
The Square
The family rented an apartment on the square downtown over a pool hall and bar. The square had a courthouse in the middle - Spencer was the county seat - and shops and stores on all four sides. On the weekends, local farmers and hunters would come into town and sell produce and furs and sometimes raccoon hats.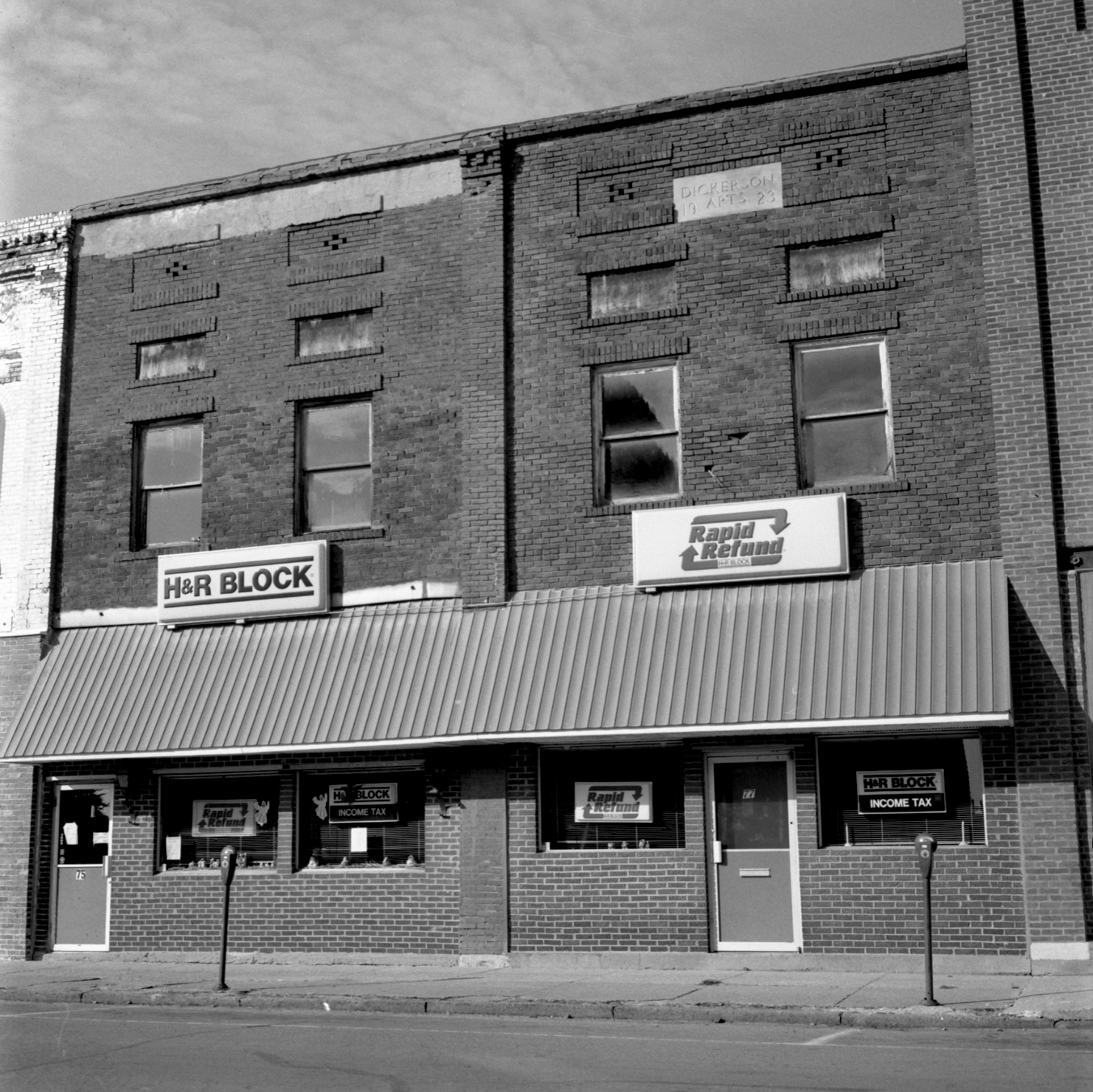 Betty Jo wasn't there a lot because she had gotten a full scholarship to go to college in Illinois. She didn't care for the school much because it was very small and all women. Students were expected to dress up in formal wear for dinner and when there were dances, the school shipped in men for dance partners because World War II had begun and there weren't many men around.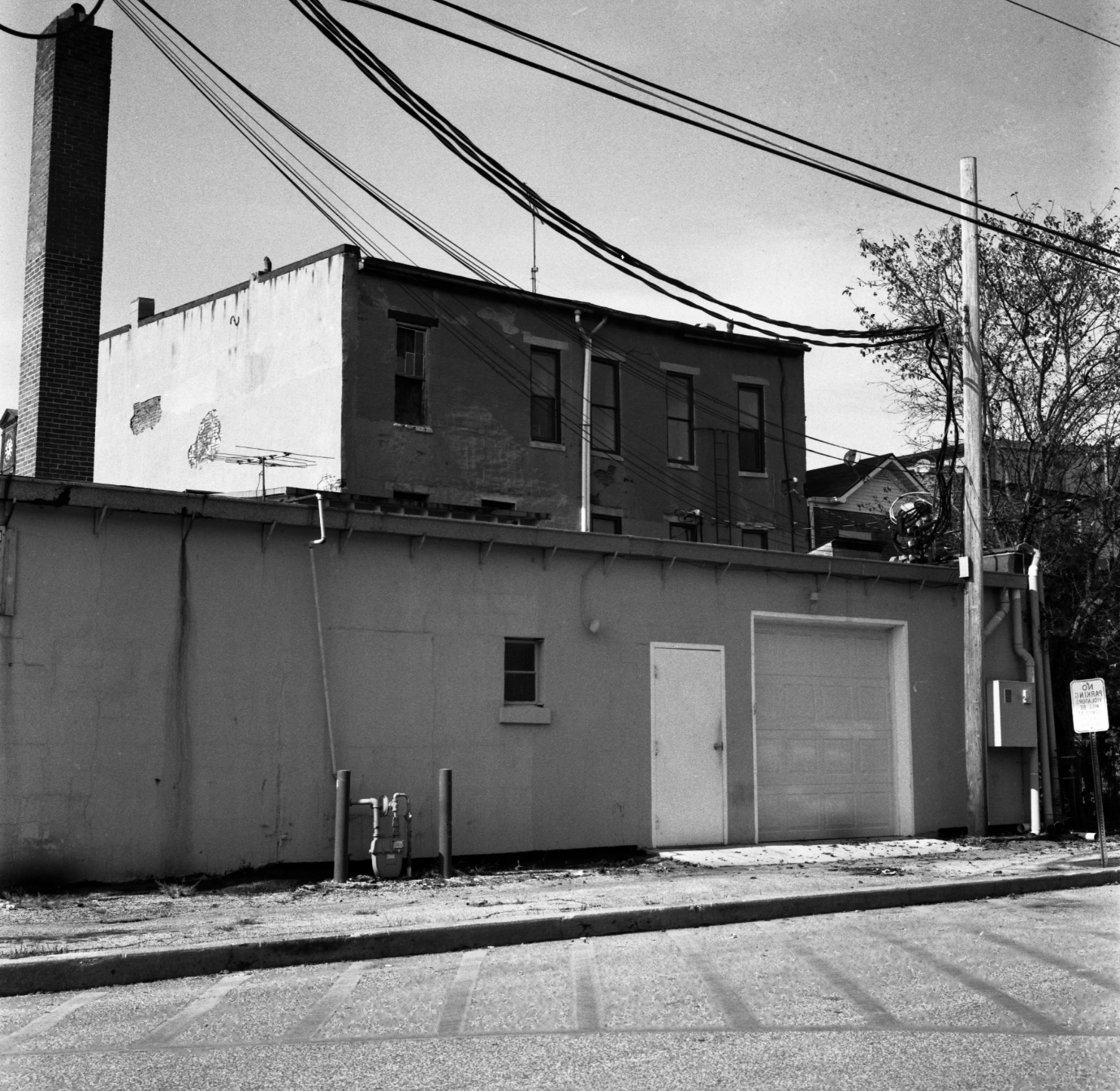 She transferred to Indiana University which was a much bigger school.
Ray and Flossie moved to an apartment on Route 46.
Route 46
The Proctors rented an apartment in a house on Route 46. Their friend, Uncle Dick, who was an optician, moved in with them. Uncle Dick was a bachelor who had lived with his mother all his life but she had recently passed away. Uncle Dick loved Flossie's cooking.
Betty Jo had moved to the East to work for the duPont Company. In the East, she went by Betty or Liz or Jo but not Betty Jo.
When Betty Jo was married, the wedding reception was held in this house.
Ray and Flossie bought a house on Hillside Avenue.
West Hillside Avenue
Ray and Flossie bought two lots and the house next door. They built a house with two bedrooms and rented out the house next door. The new house had carport with a green plastic roof, and when people sat in the dining room, they would look green from the light coming through the carport top.
Their was a Colt revolver in a drawer in Ray's night table from when Ray had witnessed a bank robbery in 1923. As they were escaping, one of the robbers had tossed him the gun.
Flossie sewed dresses and quilts for her grandchildren in this house. Elizabeth brought her family to visit almost every summer.
This was the last house and home of Ray and Flossie Proctor.